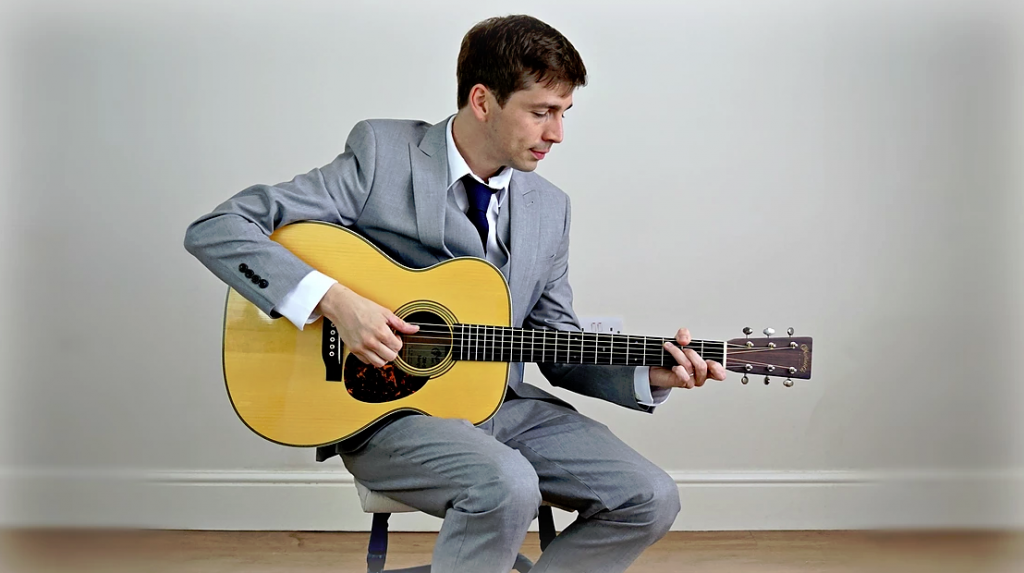 Christmas is getting really close now and boy do we have a treat for you coming up this Saturday night!
Following on from the success of the awesome performance by Ash Francis last week, we are pleased to announce the latest performer to hit the stage in the main bar this weekend will be the talented acoustic guitarist Darren Jones.
Darren Jones Duo Playing Live Acoustic Hits
If you ask Darren, he will tell you that over 20 years ago he picked a guitar up and simply never put it down. That's where his musical story started and now he enjoys huge popularity as a teacher, musician and performer in and around Leicestershire.
Although he often performs on his own, Darren also teams up with the brilliant drummer and vocalist, Warren, to make up the popular Darren Jones Duo. On Saturday, they will be playing live acoustic hits from a whole range of eras at The Star and there's guaranteed to be something for everyone!
About Darren Jones Duo
Darren is a professional wedding singer and acoustic guitarist who relishes the opportunity to turn a big occasion into something truly special through his music.
So, if you're planning a festive night out with friends or family and you're looking for musical entertainment to make the party go with a swing, then drop in to us on Saturday evening and enjoy the Darren Jones Duo.
While you're there, you could also make the most of our Christmas menu to stave off the hunger pangs while you take in the festive atmosphere and great music.
Come and See Darren Live!
To come and see Darren live, all you need to do is drop into the bar at around 7pm on Saturday, find a table and get comfortable, because this lively musical duo are likely to keep your toes tapping until closing time! To guarantee that you can say back and enjoy a luxurious meal from our Christmas menu, book your table online today!