Leicestershire Restaurant
Leicestershire Restaurant
The Star Inn 1744 is a delightful country restaurant in Leicestershire.
We take pride in serving a wide range of superb quality dishes. Where possible, we source all our produce from quality local suppliers and only use the freshest ingredients.
Whether you are joining us for Breakfast, Lunch, Dinner or for one of our Specials Nights, we have a wide range of delicious meals to choose from on all our Menus.
We are open all day from 8am for soft drinks, tea, coffee and snacks. Normal bar services commences from 11am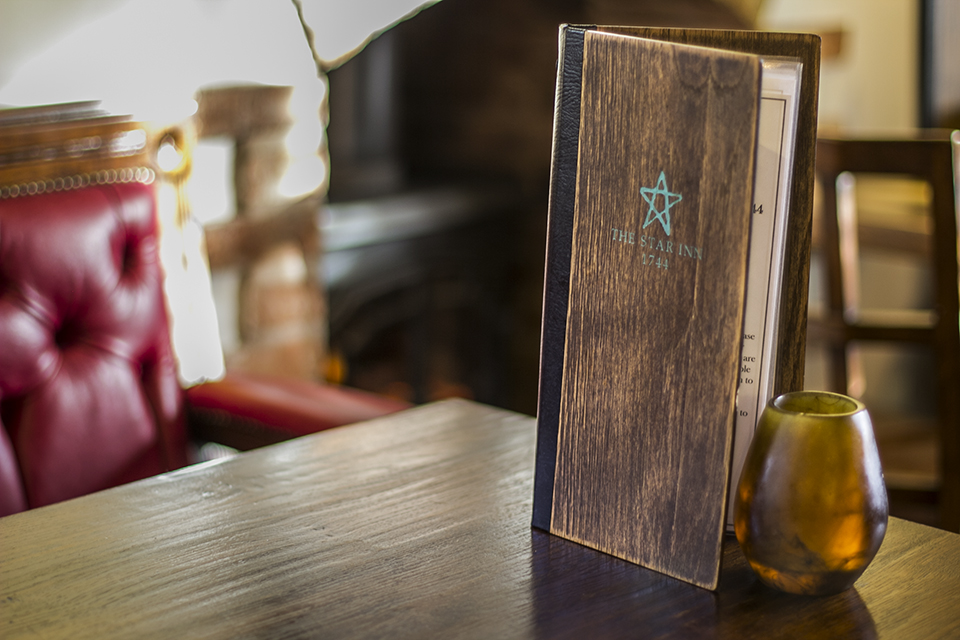 Breakfast is served from 8am – 10am Monday to Sunday.
Whether you want a Light Bite or a Traditional Full English Breakfast, we have plenty of delicious options to fill you up and start your day off right!
Lunch is served daily in our Newly Refurbished Restaurant and Traditional English Bar.
We offer a lovely Lunch Menu, our famous Classics Menu and the new addition of a Set 2 or 3 Course Lunch Menu.
Monday – Thursday 12pm – 2.30pm
Friday & Saturday 12pm – 5.30pm
Evening service is 6.00pm – 9.30pm Monday to Saturday
Our Menu offers an extensive variety of delicious options on the Classics Menu along with a superb selection of Tapas and Signature Dishes.
You'll want to come back every night!
Sunday Lunch Service 12pm – 8pm
Enjoy a relaxed and traditional Sunday Lunch with us from only £11.95
Specials Nights! – 20% Discount
Tuesday ~ Fish & Chip Night
Wednesday ~ Steak Night Classics Menu – Fillet Steak, Sirloin Steak & Gammon
Thursday ~ Burger Night
Takeaway Fish & Chips ~ £9.95 (Monday to Thursday 6pm – 9.30pm)
Takeaway Pizza ~ from £6.95 Available Daily
Come Dine With Us!
At the Star Inn 1744, we have a choice of dining areas to suit your mood. Please read about each area and then when ready simply select your area from the drop down menu in the booking calendar.
1744 Restaurant
Laugh with friends or cosy up over a romantic meal in our Newly Refurbished Restaurant. Relax in the elegant ambience of traditional and contemporary design whilst you await your delicious food.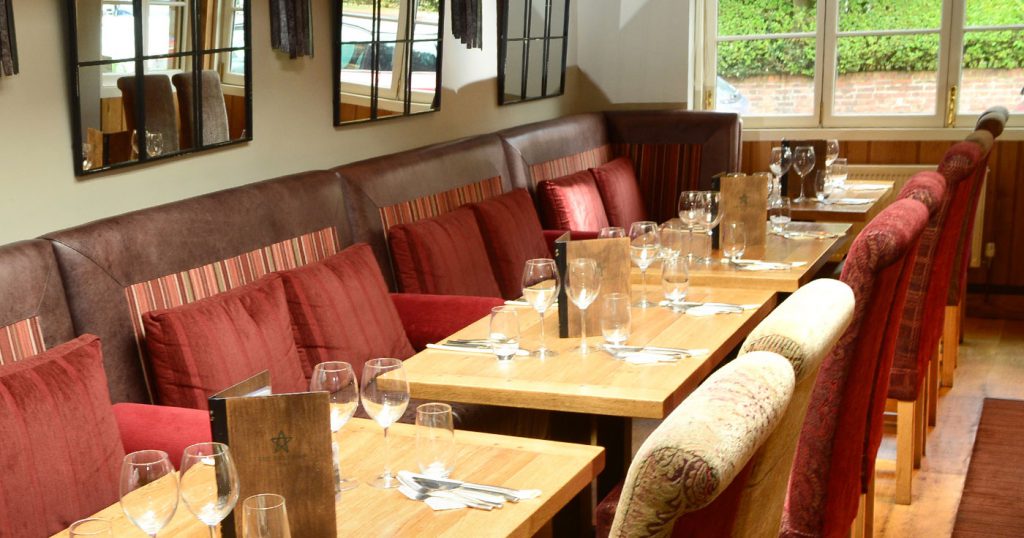 The Bar
Book your table in our stylish bar area, where a traditional English pub blends with a Country Inn scene. Comfortable seating and low lighting create a wonderfully cosy atmosphere to enjoy your food. Whether you simply want a drink, or a cosy meal by the fire, the bar is a classic for all occasions.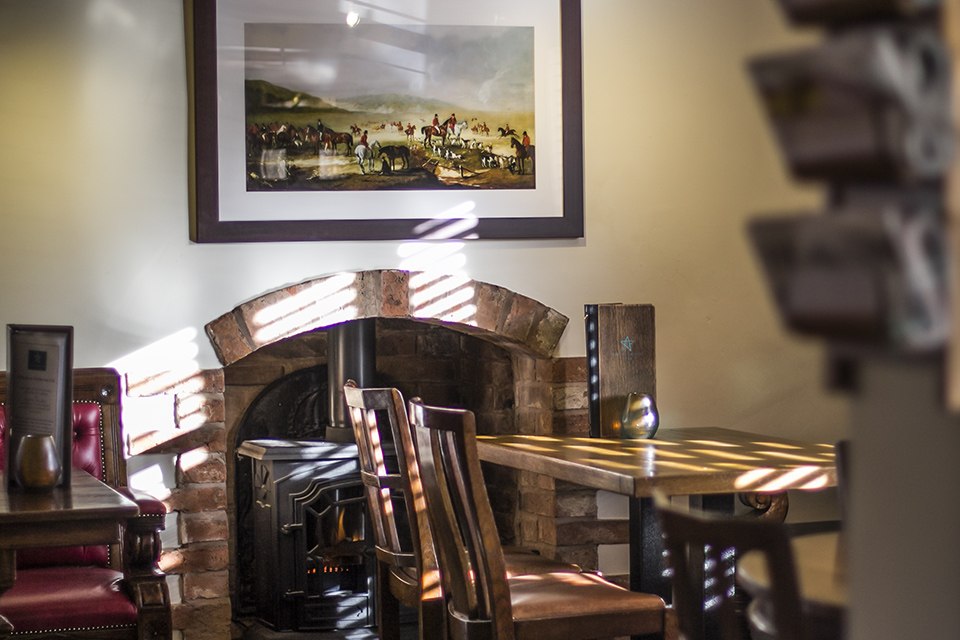 The Green Room
This is a perfectly private dining room situated away from the main bar which seats a minimum or 6 people and a maximum of 10 people.
With the low lighting, comfy upholstered seating and a stunning view of the village green, it creates a cosy atmosphere which is perfect for parties or small gatherings. It is also available for private meetings.
(please note that the minimum number of people is 6 and this has to be selected as the minimum otherwise the booking form will not work. For bookings over 8 people please contact us directly as a meal pre-order will be required)