If you are looking for hotels near Prestwold Hall, the Star Inn 1744 hotel is your perfect choice. We offer high quality, prestigious accommodation, the perfect supplement your visit to Prestwold Hall.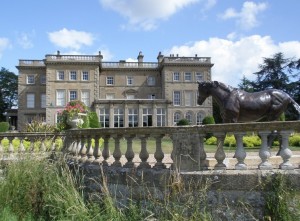 Benefits of Staying at The Star Inn Hotel
Whether you are there for a weekend event of racing, team building or a glamorous wedding, let The Star Inn ensure that you wake up feeling refreshed after a fantastic night's sleep in our luxurious award winning beds.
Another benefit of being a hotel combined with a traditional inn, is that we also are a delightful country pub and restaurant, offering a fine selection of wines, beers and exquisite food.
This makes The Star Inn the perfect place to stay, to help unwind after a day's events, or, arrive the night before to ensure you're feeling recharged for you Prestwold Hall visit/event.
The Star Inn is an idyllic 13 minute drive from Prestwold Hall. This pleasant drive will take you through some of the counties finest villages, before reaching the picturesque village of Thrussington.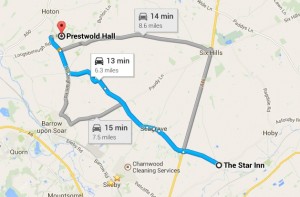 We have a variety of rooms available including King, Double, Twin and Single rooms. We also have recently refurbished the keepers' cottage next to the main hotel, to gloriously high standards whilst keeping original features – such as exposed beams.
A full continental breakfast is served as standard for every guest, with many other options available from our delicious breakfast menu including classics such as smoked salmon and scrambled eggs.
Book Online Today
If you need a hotel near Prestwold Hall, book online today or contact The Star Inn to check availability. We guarantee that you'll leave the hotel feeling refreshed and prepared for the day's activities ahead.
More information on events at Prestwold Hall can be found here.