Summertime Garden Makeover at The Star Inn
We are very pleased to unveil our garden makeover just in time for Summer!
We have added additional seating including characterful barrel tables and a wonderfully comfy outdoor sofa set for those who want to really sit back and relax.
We know that we're not always blessed with the hottest of summertimes so we've added extra awnings and umbrellas for those little showers along with extra outdoor heaters so you'll feel like you're on the Costa Del Sol!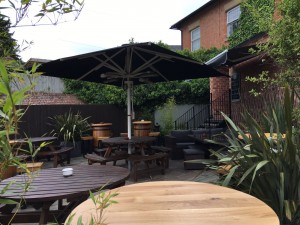 Come and join us in the garden for a drink or a bite to eat!
Book Now! Tel: 01664 424 220 Email: Info@TheStarInn1744.co.uk