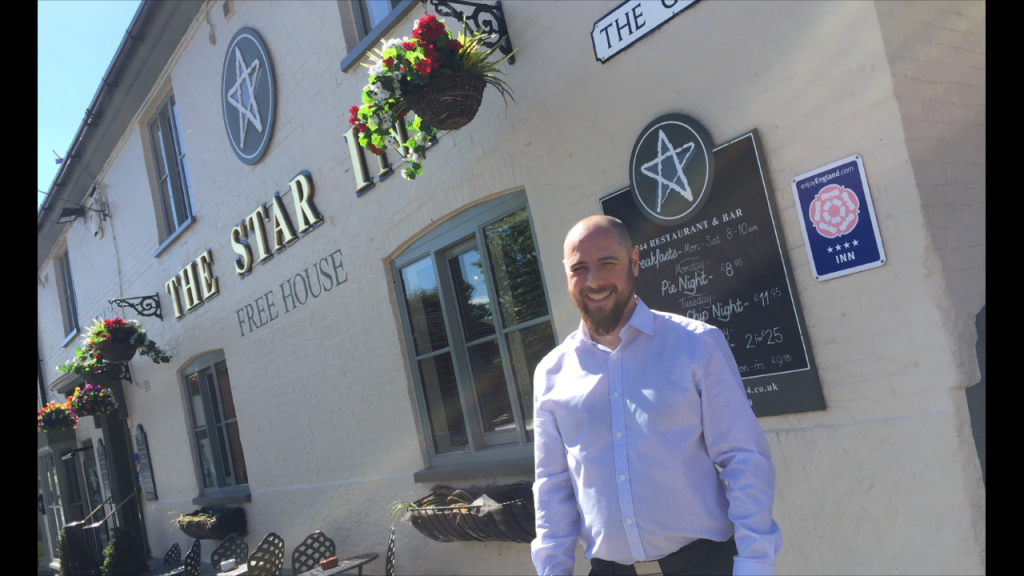 New General Manager at The Star Inn
Philip Hewitt has joined the Star Inn team this week as our new
General Manager
Phil has an exciting background in hospitality and has spent the last 10 years working for the popular town centre Orange Tree Group. He has also spent time working at Brew Dog, Café Bruxelles, Revolution and TGI Fridays.
Phil has connections to many local breweries and has a good knowledge of all things Ales & Beers!
"I'm very excited about joining the Star Inn and working closely with the team. I've started to get to know the locals and have really enjoyed the new environment of working in a busy rural pub and restaurant.
"The Star has 9 beautiful bedrooms and I'm not from a hotel background and so I am looking forward to the challenge of managing the popular hotel side of the business as well." Says Phil.
Come along to the Star Inn 1744 this weekend, enjoy a great meal & a drink, and welcome Phil to the team!